The MTV Video Music Awards (VMAs) are tonight, and not only was Lady Gaga
not even nominated for a single award
– despite the fact that she released
three
two music videos from her third album ARTPOP – but she isn't even scheduled to perform.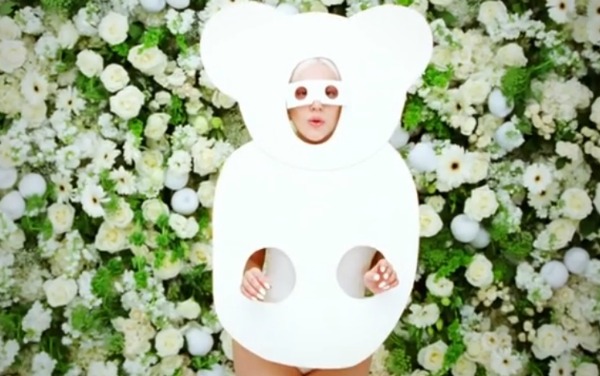 Maybe no one understands her art
This is not the first time she was snubbed by the VMAs since her debut as a popstar, and it's also not the first time she hasn't performed (the other year was 2012). Is it because she's in the middle of a tour? Doubtful - she was in the middle of the Monster Ball tour when the VMAs took place in 2010 and she dominated the awards in nominations and wins back then.
So what does this say about Lady Gaga's current status as a popstar?
Well, if you look at how much she's still being hyped from other
major music sources
- not much. But when the VMAs are consistent in nominating the latest pop acts for awards and having them perform (Iggy Azalea, Ariana Grande...) as well as other pop artists that have been around at least as long as Lady Gaga has, if not longer (Beyoncé, Katy Perry, Taylor Swift, Nicki Minaj, Jessie J) - it says a lot. Especially since she has a new album coming out next month
and a follow-up album already planned
.
With something to promote, the VMAs should have been a priority for Lady Gaga... and maybe they were. But last year, her performance bordered on boring and had
next to no shock value
- something the VMA audience counts on year after year. Could it be that there was just no demand for her? Or have people simply gotten bored with her antics?
What do you think? How important are the VMAs for a pop star? Was getting snubbed a big deal?
And just for fun... the last time Lady Gaga won a VMA